Home
›
The Game
›
The Gamemaster Corner
"Welcome to the
URealms Forums!
Please make sure to
read the rules
before posting!
Your posting ability may be restricted for the first 24 hours!"
Roleplaying Tips For Players
Hello!
We are all here to discuss roleplaying experiences and fun stories, however I understand some also come to seek advice. I have been roleplaying for a few years now, and I am by no means an expert or 'good' at it for that matter. However, I've been watching URealms Live and other content online for tips and guidelines to help improve my roleplaying experience at the table.
As Rob and most other GMs will tell you, focus on your backstory and build a personality that is not your own in the real world. That is the best way to have fun with roleplaying. Also, don't necessarily focus on stats to min/max your character, but rather understand how those stats are a tool to help narrate your character's story at the table.
I'm sure everyone has their own way of learning to roleplay, especially by watching URealms Live! If you're interested in additional tips and help, I found this video series to be extremely helpful!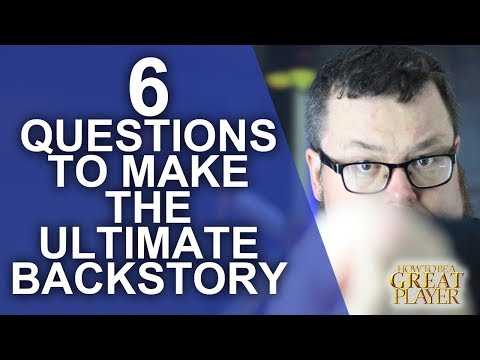 For Game Masters, or those looking to become one, I highly recommend watching all of Rob's URealms Live "behind the scenes" videos as he generally does give great tips and shares many challenges that other GMs will commonly run into.
If you're interested in video series like above, I recommend checking out the playlists below for tips on World Building, Player Party Dynamics, Creating NPCs, Storytelling, and other cool stuff.
https://www.youtube.com/user/Bon3zmann/playlists/
I found these series as a helpful supplement to watching URealms Live. I hope you do too